Tenants
Bradgate Lettings have been successfully finding Tenants suitable properties from city centre studio's to large country houses and across all rental budgets for over 22 years.
You can be assured of our professional approach to Lettings and Management by our long-standing memberships of ARLA Propertymark and The Property Ombudsman for Lettings (TPO). All Tenant deposits are automatically protected in either The Dispute Service or The Deposit Protection Scheme for you piece of mind both during and at the end of the Tenancy. Nil Deposit scheme is available on selected properties subject to terms and conditions please ask for details.
We do, as a regulated agent have specific Application Terms and Conditions and fees will be charged as detailed below.
Once you have viewed a property and decide to apply, we require application form – Available here – fully completed for each applicant along with 2 forms of identification such as driving license, passport, utility bill showing current address, a payment of credit reference & processing fee to conduct a comprehensive credit reference search.
Disclaimer – The information displayed about properties listed for rent comprises a property advertisement. Bradgate Property Management Limited makes no warranty as to the accuracy or completeness of the details or any linked or associated information. This property advertisement does not constitute property particulars.
The Application Fee is only refundable if the Landlord withdraws the property.
Acceptance of this application does not constitute an offer of a tenancy; references will be taken up by an independent company with your employers, bankers and previous Landlord if applicable.
Restrictions can apply to Tenants who are smokers, have children or pets. Please discuss your requirements with our property professionals before making any application.
Applications will not be accepted until you have viewed the property internally, Applicants should be employed and not in receipt of Housing Benefit unless specifically allowed by the Landlord.
New Tenancy Fees (pre and post application)
First applicants credit reference & processing fee
£150 inclusive of VAT

Room Lets No Charge
Additional applicants reference & processing fee
£50 inclusive of VAT

Room Lets £30 inclusive of VAT
Guarantor reference & Guarantor Agreement fee
£75 inclusive of VAT
On receipt of satisfactory references you will be offered a Tenancy, you will then be required to pay additional monies on the signing of the Tenancy Agreement

This final amount is to be paid in cleared funds such as Direct Bank Transfer, Bankers Draft, or cash on your move in day. 



First months rent
As per Property details
Tenancy Deposit
Registered with The Dispute Service or Deposit Protection Service


One and a half times the monthly rental amount

Room Let Deposit £400
Tenancy Administration Charge
Tenancy Agreement Preparation
Preparation of Inventory
Property Check in
Property Check out *

Fee varies based on the rental amount as detailed below
Room Let
£150 inclusive of VAT
Rent up to £400 pcm:    
£150 inclusive of VAT
Rent £401 to £550 pcm
£175 inclusive of VAT
Rent £551 to £700 pcm
£200 inclusive of VAT
Rent over £701 pcm
£250 inclusive of VAT
All fees applicable from 1st November 2015 applications.
Please be aware that all Tenancies will be Joint & Several Assured Shorthold Tenancies for a minimum period of 6 months and an initial maximum period of 12 months unless specifically negotiated.
In Tenancy Fees (these fees are event triggered)
Tenancy Renewal 6 Month extension memorandum
£75 inclusive of VAT
Tenancy Renewal 12 Month extension memorandum
£100 inclusive of VAT
Tenancy Renewal – Periodic (Month to Month)
Free
Returned Cheques or Failed Standing Orders
This charge includes the charge that our bank levies and our administration charge to process the returned payment. Please note that this charge is levied for each and every occasion.
£30 inclusive of VAT
Tenancy Agreement Amendment Fee
Any changes to the existing Tenancy Agreement
£180 inclusive of VAT
Final Inspection – work required
This charge is levied in the event that the final inspection highlights ANY work required and Bradgate Lettings have to arrange contractors to carry out the work to bring the property back to the required standard.

£75 inclusive of VAT
Emergency Call out/Lost Keys/Locked out of Property
This charge is levied when Bradgate Lettings are called out for assist with lost keys or when tenants are locked out of the property. Please note all charges are invoiced and due on receipt of invoice.
N.B Should locks require replacing and additional keys need cutting then the additional costs of the locksmith will also be charged
£50 inclusive of VAT
Surrender of the tenancy by the tenant
Subject to the surrender clause in the Tenancy Agreement, should the Landlord agree to early vacation, you will be liable for the rent until the date of expiry or until such time as a new tenant(s) sign a tenancy agreement for the property, which ever is the sooner. You will be also liable for the Landlords re-letting costs.
75% of one months' rent plus vat.
Download our Tenants application form here
Tenants Insurances are available click the Let Alliance button below for a quote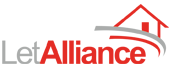 Protecting client's money
As members of ARLA Propertymark, we are duty bound to protect all money held on behalf of our clients. Whether your money is held in our ring-fenced client account, or that of our management team, your money is fully protected, in the unfortunate event that any rent, deposit or other client funds are misappropriated, then the ARLA Propertymark will consider an application to compensate you.
Our Client Money Protection certificate can be found here